Digital codevelopment
« A professional co-development group is a development strategy for those who believe we can learn from each other to improve our practices. » Adrien PAYETTE, Claude CHAMPAGNE, PUQ, 1997
WeSuccess enhances your co-development sessions with its cognitive science-inspired design, and helps you bring people together without geographical boundaries.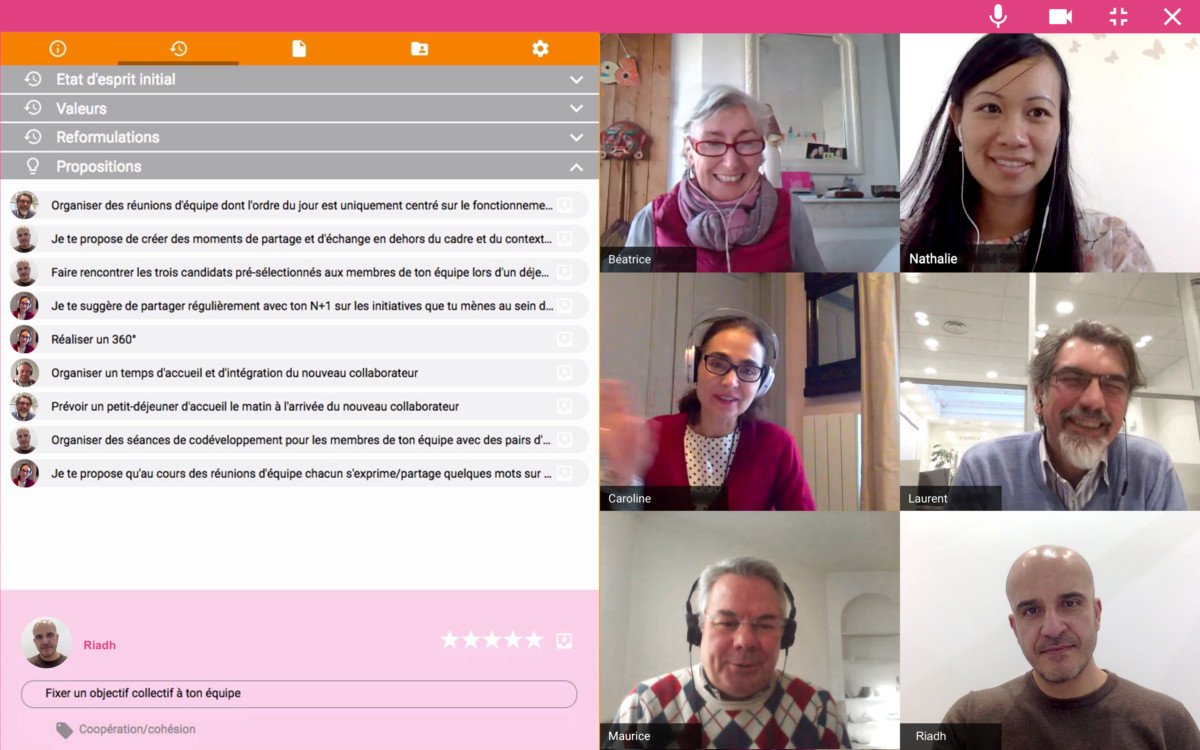 Guaranteeing everyone's involvement
With its analytical indicators and the discussion history, WeSuccess provides the facilitator with the tools needed to ensure everyone participates and to encourage collective thinking. WeSuccess also helps the facilitator to allocate clear speaking slots to encourage participants to learn in new ways and further develop their skills.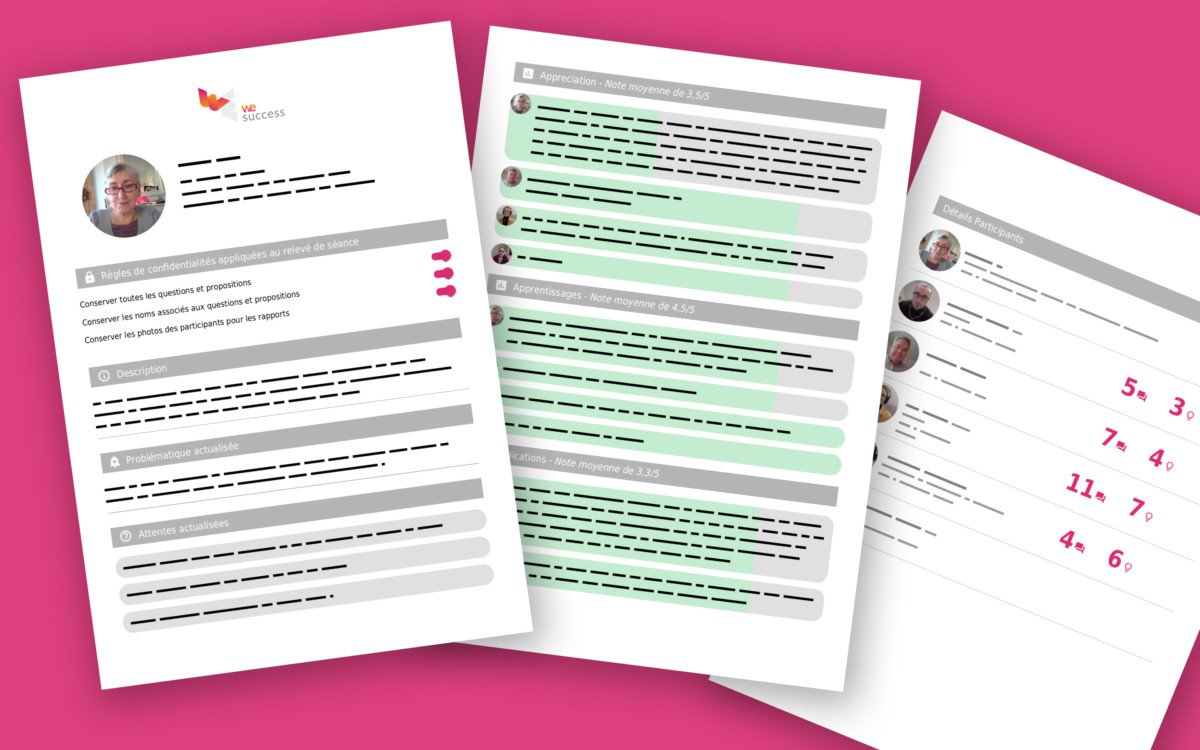 Reducing the cognitive load
WeSuccess reduces the cognitive load by sharing each participant's written content. All participants can access the discussion history at any time. Proposals can be selected before they are prioritized, until they are published in a report at the end of each session.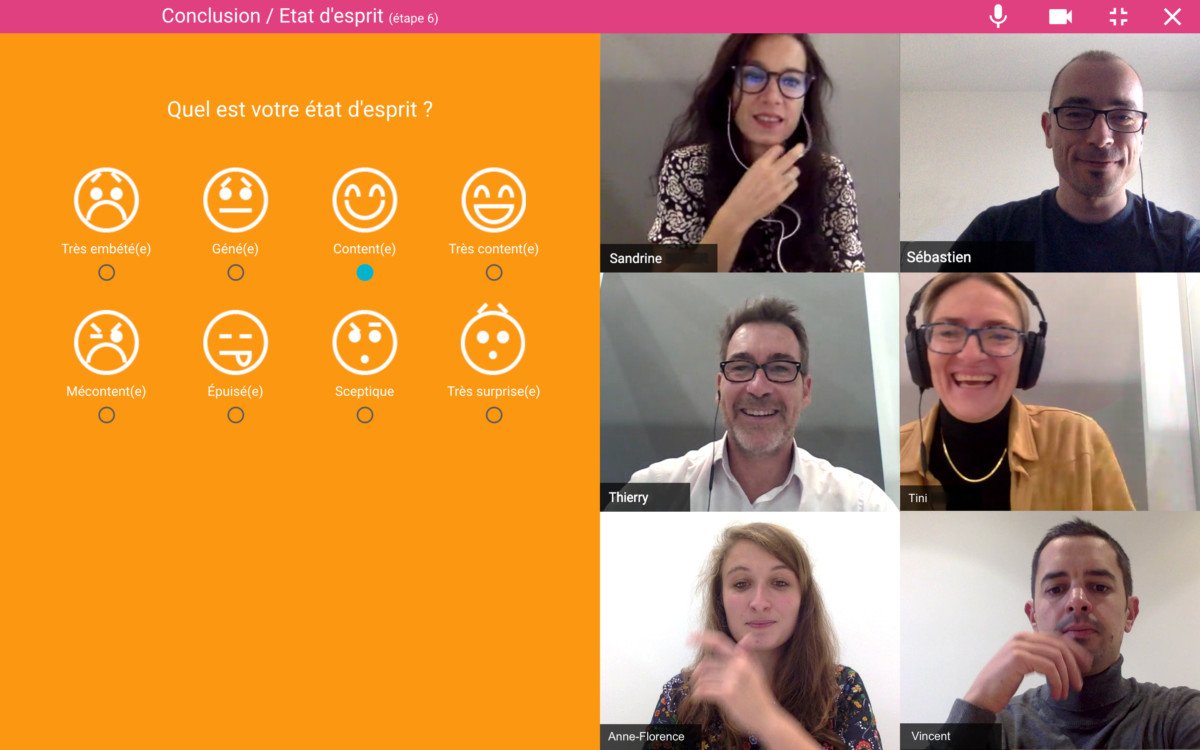 Capturing thoughts and feelings
In addition to the wide range of insights that video conferencing has to offer, WeSuccess also provides several features to monitor the group's mindset. Participants share their thoughts at the beginning and end of the session. As they exchange ideas, participants can share their understanding of the content discussed with the facilitator.
Contact us!
Do you have a question about WeSuccess?
If so, please feel free to contact us.